Recently, British transmission system manufacturer Meteor Power used a method to attract potential investors. They use 3D printing technology to showcase their latest innovations. What is going on here? It turned out that the company wanted to show its newly developed hybrid motorcycle engine to the exhibition and investor conference, but found that the cost of producing a single product was too high to bear.
To solve this problem, Meteor Power was supported by 3D printing company KWSP. Using black and grey ABS materials, the Brackley company in the UK printed a 1:1 ratio engine model in just 50 hours, both in terms of time and price, using only a fraction of the traditional manufacturing model.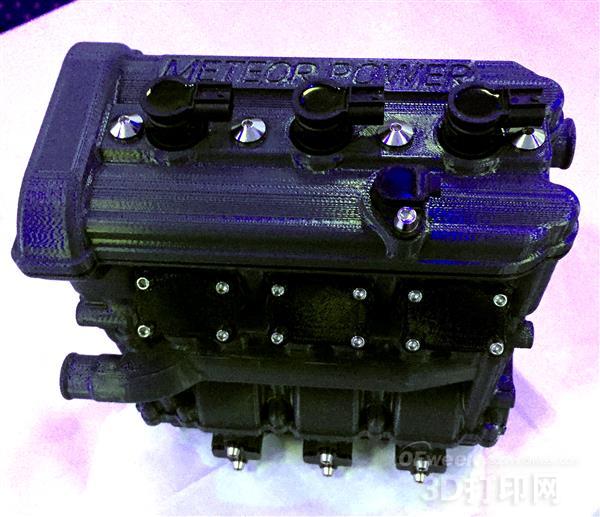 Mike Edwards, CEO of Meteor Power, said: "We chose 3D printing because it is the best way to showcase our overall design."
After receiving this project, KWSP's design engineers first analyzed and transformed their original CAD drawings to make them more suitable for 3D printing. Kieron Salter, General Manager of KWSP, explained: "Because of the fineness of the submitted CAD files, we were able to fully evaluate the associated additive manufacturing process. Therefore, we recommend adding some threaded bushings to allow the engines to be fully connected. "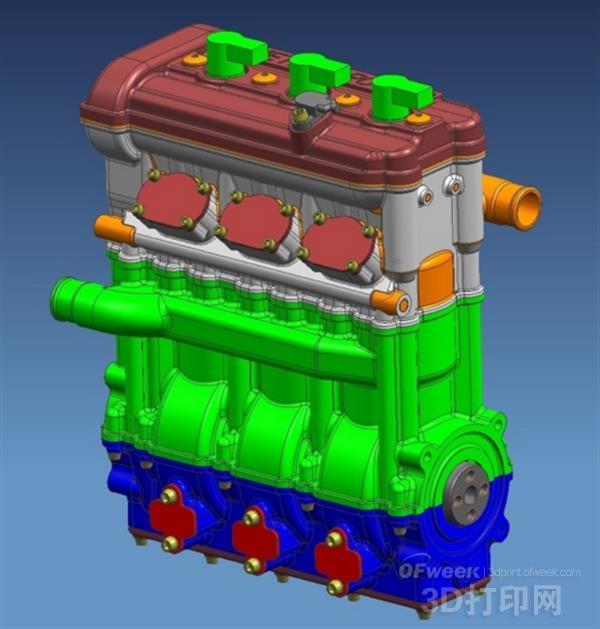 "This makes it easier to transport, and the model looks more realistic. The finished machine model looks good. It's not a fully functional model, it's something that strives for real simulation.
"Although there are no moving parts, we still show the exact details of its internal cylinder head and cooling system. It already includes an accurate and detailed internal cylinder head and cooling system. Meteor Power designers can also use this model to verify some design elements. "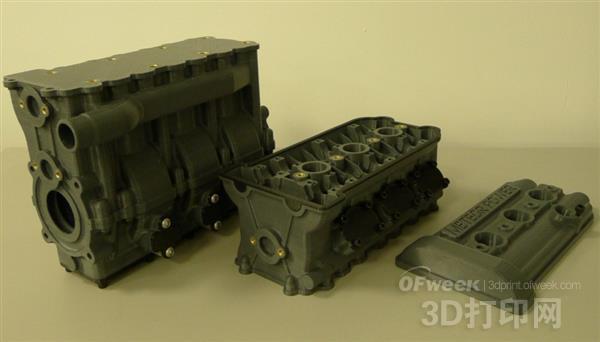 Compared to a typical high-performance motorcycle engine, Meteor Power developed a hybrid engine that weighs only half (30 kg) and half the size (350 × 300 × 160 mm), but the power density (300 kW per liter) is the former. Twice. According to China's 3D printing network, the engine and related power electronics technology can be used as part of a range of hybrid systems to generate electricity for electric vehicles at power densities not found on any existing hybrid vehicle. It can also be used in existing forms in existing mainstream cars and will meet Euro 6 standards.
Medical Hospital Bed 5 functions Electric Hospital Bed
Features:
1. With easily operated touching switch.
2. [Reset"Function,bed can back to "Zero"position quickly.
3. Backup Battery,for emergency power failure.
4. Central locking castors controlled by electric.
5. Insert touching switch in the 2pcs side rail at the head side,also a touching switch at the foot board .
6. Detachable head& foot board in PP plastics .
7. foldable PP side rail foldable install on bed both side,controlled by gas spring.
8. Bed board with soft connection,make the bending of the bed board more smooth to let the patient feel more comfortable.
9. IV pole mount bracket ,at 4corners of the bed frame. good price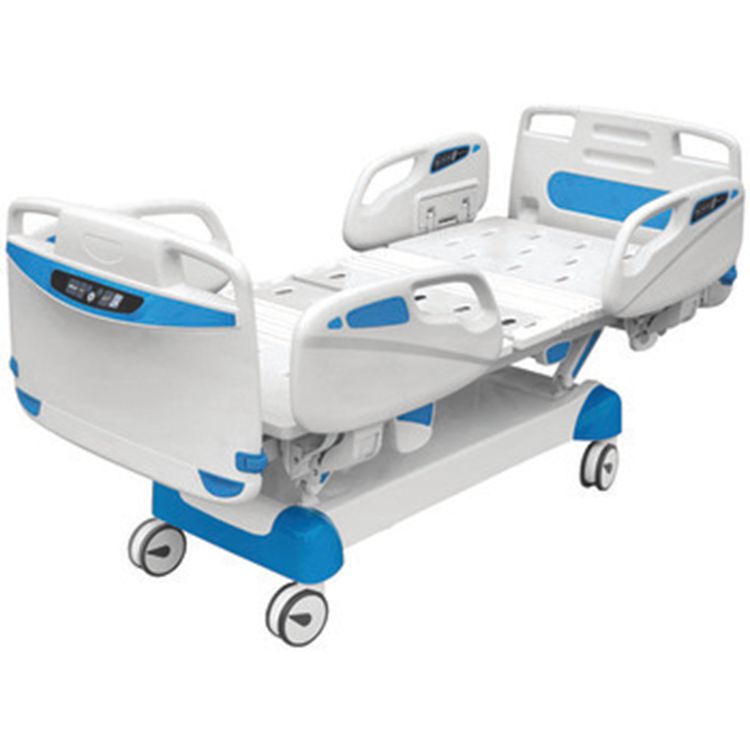 Technical datas:
| | |
| --- | --- |
| Material | Steel framework ,ABS&PP for plastic part |
| Dimension | 2330mm(L)×1050mm(W)×430-750mm |
| Bed Board | 1955mm×900mm |
| Back-rest | 0-75°±5 |
| Foot-rest | 0-45°±5 |
| Hi-Low | 750mm-430mm |
| Trend & Rev Trend | 10° |
| Insurance | 12 mouths |
| Net weight | 148kg |
| Load capacity | <200kg |
| Castor | 150mm swivel(Central Locking) |
Hospital Bed,Nursing Hospital Bed,Hospital Medical Sick Beds,Medical Hospital Bed
Shandong qufu healthyou Medical Technology co.,Ltd , https://www.kangerjian-medical.com